Here at Vaughn Electric Company, Inc., Kagmo Electric Motor and Tennessee Electric Motor Company, we would like to thank you for the interest in the services we offer. We are a 24/7 emergency service center and are happy to assist you in any way that we can. Below is a list of some of the services we offer. If you would like more information or would like to get a quote or schedule a service please contact Colton Carr at 731-592-3626 or email at ccarr@vaughnelectric.com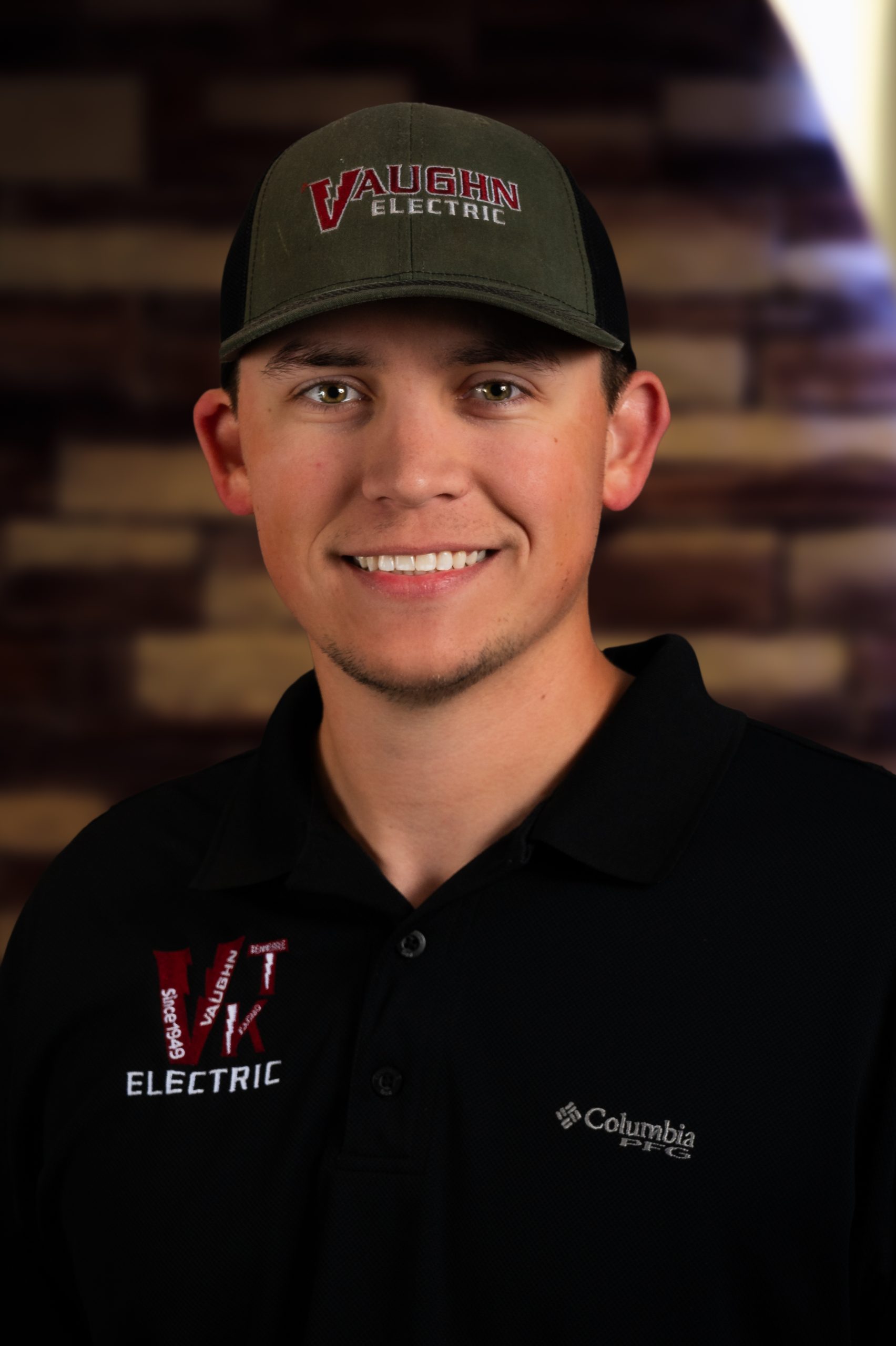 Colton Carr
Electro-Mechanical Service Manager
Vibration Analysis:
When applied in an industrial or maintenance environment vibration analysis aims to reduce maintenance costs and equipment down time by detecting equipment failures long before the problem becomes evident to the human ear. We work with customers to set up custom trending routes to cover all areas that are needed. The equipment we use for this process is Ludeca.
On Site Balancing:
We balance – Air handlers, Cooling Tower Fans, Pumps, Motors, Generators, Couplings, Induction and Force Draft Fans and Blowers.
Benefits:
Reduce bearing loads and structural stress.
Improved running conditions.
Lower operating costs and energy consumption.
Increase performance, machine availibility and length of service.
Minimize noise vibration.
Reduce impact of noice on operator to enhance their efficiency.
Increase personal safety.
When you combine these benefits with the reduced expence from not having to remove, ship and reinstall equipment, you will have a winning combination.
The equipment we use for this process is Ludeca.
Laser Alignment:
Reduced energy consumption and significant power savings can be produced through accurate alignment. Precise alignment eliminates reaction forces and reduces energy consumption up to 10%.
It can reduce mechanical seal repairs by up to 65% when performed on a regular basis. The equipment we use for this process is Rotalign Ultra.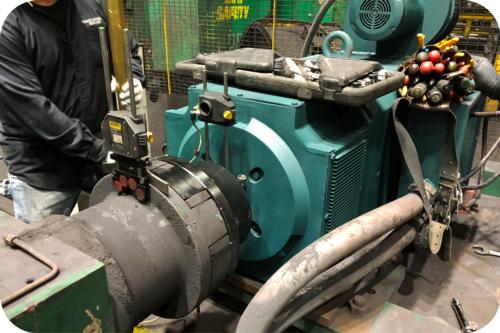 Infrared Thermography:
Infrared Thermography has the ability to detect several conditions that go unnoticed until too late. Conditions detected include – overloads, loose connections, inductive heating, open circuits, harmonics, unbalanced loads and defective equipment. The equipment we use for this process is FLIR.
Benefits:
Safe
No shut down needed
Identifies exact problems
Lowers insurance premiums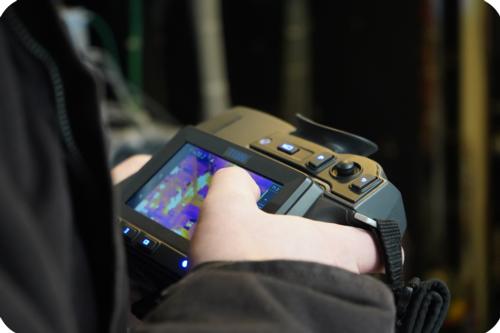 Ultrasonic Analysis:
We have a new ultrasonic tester that allows us to predict failures before they happen. Some of the things we can look at with this system are:
Equipment Bearings
Air systems to check for leaks
Many more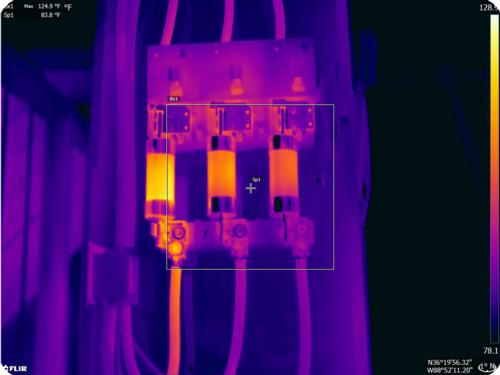 Underground Location:
We have an underground locator that we use to locate underground wires and cables.
Use:
Locate buried cables and wires
Determine cable depth
Test the current running through the wires/cables
Locate Sheath Faults
Benefits:
Save time by finding exactly where the wire is bad faster
Save money by not having to dig as large a hole to repair problems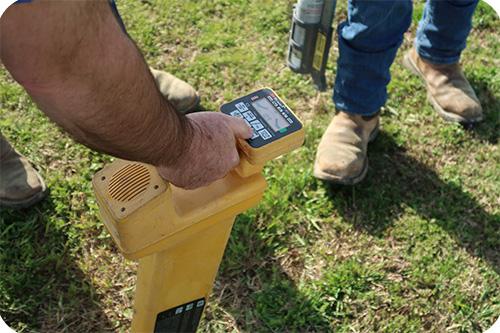 Fall of Potential (Ground) Testing:
The fall of potential test is used to accurately measure the resistance of an earth electrode using auxiliary stakes driven into the soil, which form a circuit for the test current injection and voltage measument. Poor grounding is one of the leading causes of equipment malfunction.
Why we test this:
MSHA requires fall of potential testing to be done on an annual basis, or when equipment loaction is changed.
Benefits:
Reduce equipment malfunction due to improper grounding
Increase safety by testing for proper energydissipation
PLC Monitoring:
The use of Programmable Logic Controllers (PLC's) are mainly to help automate systems. Though they can also be used to help maintain your equipment. PLC's can be set with certain intervals to remind the user of service periods and equipment to check. They can also monitor trends to aid in troubleshooting specific problems.
Benefits:
Latest technology to monitor and maintain your equipment
Very flexible system
Eliminates older technology
Less cost in wire to devices as this new tecnology allows monitoring via radio waves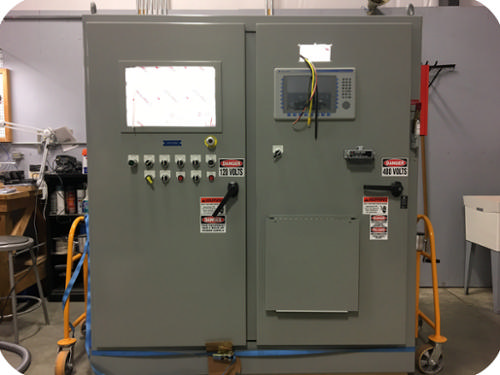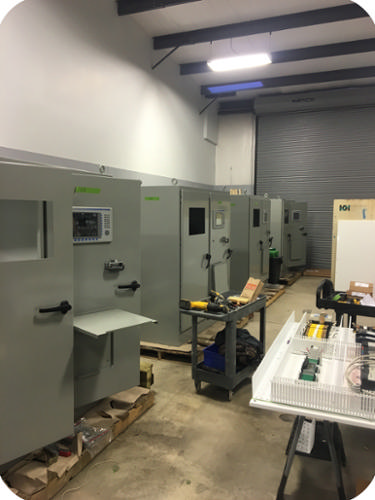 Insulation Testing:
Insulation testing can tell us how good the insulation is on a motor, wire or piece of equipment. By monitoring this on a periodic basis we can determine insulation breakdown and suggest taking action before catastophic failure occurs. By taking action before failure occurs, you can reduce or discard any down time.
Benefits:
See a failure coming before it happens
Prevents many catostrophic failures
Checking for proper grounding of equipment