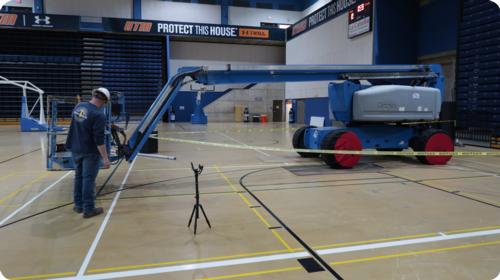 Here at Vaughn Electric Company we take pride in offering the best service available for you and your commercial and industrial electrical needs. We are the only licensed Electrical Contractor in Union City that has an Unlimited monetary limit. We are also fully licensed in the states of Kentucky, Arkansas, Missouri, Mississippi, Alabama, Nebraska, Indiana, and North Carolina. We have worked in all of the states listed and WILL work anywhere in the contiguous United States.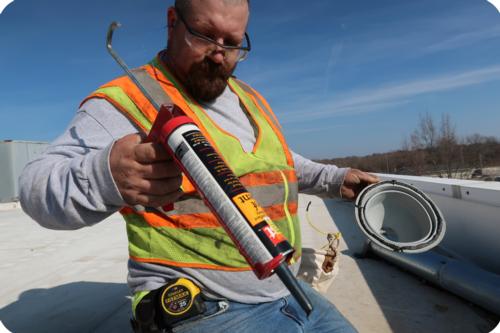 On the electrical contracting side alone, we have over 250 years of combined experience between 20 people. Our employees are dedicated to this company, and we are extremely thankful for them. Phillip Harris is our VP and Construction Manager and has been with Vaughn Electric for about 47 years. We currently employee 3 estimators/project managers, 3 service technicians, 8 electricians, and 6 helpers.
We speacialize in commercial and industrial electrical projects. We can handle your small-scale projects ranging in the hundreds to thousands of dollars all of the way to $1,000,000+ projects. We also provide retrofit services to revamp your system and/or components if that is what you desire.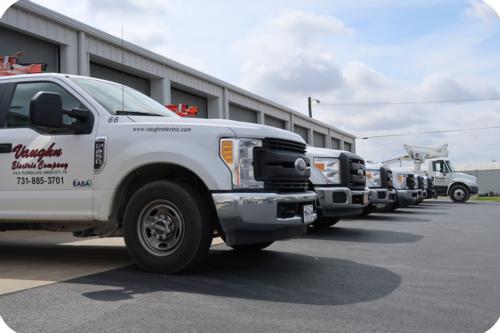 We currently run 9 service trucks and 1 International bucket truck with a 50-foot reach. We house them all in a recently constructed 220'x75' building specifically designed for our electrical contracting department. In the building we have 24 hour surveillance with the ability to house all of our construction supplies and all of the material for any jobs we are working on at the time or havecoming in the future.
Here at Vaughn Electric we also specialize in automation and electrical control systems. We have one of the best automation teams in the country who are always on standby 24/7/365 for our customers. We can design and build the perfect system to suit your needs. We can automate anything that runs on electricity. Whether you have a small grain loading and unloading operation or an entire mining operation, we can automate your system.
System automation is very beneficial to our customers. By automating your system, you can save large amounts of money by reducing costs and human error. Where years ago, it took multiple people to run an operation, we can now control the whole operation with one person pressing a button, and a computer doing the work.
Our service technician and automation team can design, build, and program new applications. We can also troubleshoot and help fix any application wether old or new. Having an experienced team is what we here at Vaughn Electric rely on. Our automation/service team has over 40 years of experience working for Vaughn Electric in the field alone.